The 7 Easiest Ideas for Self-Care in Lockdown
In the midst of lockdown, practising self-care is more important than ever. Whether you're finding yourself busier than usual or with more time on your hands, it's vital to set aside a moment just for you. That's why we've pulled together ideas for self-care that are easy to incorporate into this 'new normal'; simple tricks that draw your focus away from stresses and back to happiness.
Want in? Keep scrolling for self-care tips to start trying today.
Give Yourself a Massage
You don't need to go to a spa for a massage (although that would work wonders for your self-care, too). Instead, work out knots and tension at home, even while sitting at your desk. Read our complete guide on how to give yourself a massage for tips and techniques that soothe shoulders, necks, feet and hands – all enhanced by our CBD Muscle Balm and CBD Skin Cream.
Do Exercise You Enjoy
Just because it feels like everyone on Instagram is perfecting their headstands or running daily 5ks, that doesn't mean you have to follow the same exercise routine – it's all about personal preference. One person's soothing barre class might be another's muscle-twanging nightmare, which is why it's important to find a workout that challenges your body but calms your mind.
It can take a few tries, but once you've got it, you'll experience that endorphin-releasing high. Plus, right now, there's a host of free exercise classes you can explore on Instagram and YouTube. Use this as a chance to trial a mix – from boxing and dance to pilates and tai chi – and you'll soon see why the most rewarding fitness goal is better mental health.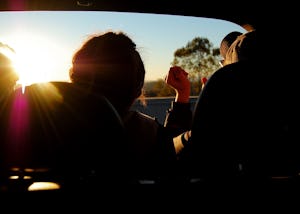 Connect and Communicate
Communication is key right now, so reach out to supportive friends and family whenever you need to talk – even if it's just to tell them about your latest bake. (Ours is CBD brownies.) Talking your feelings through can lighten the load and help you see your worries in a new light. Plus, with video calls, simply glimpsing a familiar face can give you a pick-me-up. If you don't feel like talking to someone you know, you could also look to online support groups, like Turn2Me, where the groups are completely free and run by qualified professionals.
Reset Your Sleep
When you're running on empty, it's natural for bad sleep habits to form. You get up, you go to work, see your friends, travel home, then only have a small window of time to relax and unwind. Cue late nights and poor sleep. For many, lockdown has changed all of that; you're not spending evenings doing long commutes, and you might not have to get up as early as you used to.
Instead of using this as a chance for long lie-ins, see it as an opportunity to reset your sleep, swapping late nights and early alarms for early nights and waking naturally. You might struggle to drift off at first, so try winding down with a book and a cup of chamomile tea an hour before bed. Try adding a dropper of CBD oil to your tea, like our CBD Oral Drops.
Do a Digital Detox
It's not easy to unplug entirely, but allocating time for a digital detox can have a surprising effect on your mood, allowing you to focus on life outside social media. If you find endless scrolling swallows up a lot of time, set aside one day per week where you don't look at your phone, and concentrate on other activities that bring joy. Alternatively, switch your phone's settings to add time limits on certain apps and set a reminder when you've spent too long browsing Instagram or responding to out-of-hours Slacks.
Use Your Left Brain
Few things calm a busy mind like a dose of creativity, so try exploring new hobbies and crafts that allow you to tap into your left brain. It could be something simple, like gardening or mindful colouring-in, which you can pick up easily whenever you have a few minutes to spare. Try learning some new skills, such as pottery, painting or creative writing. Whatever you choose, do it knowing that it doesn't have to be perfect – it just has to be fun.
Practice Gratitude
Gratitude is the unspoken hero of the wellness world; a feeling and practice that can help ease negative emotions by reminding you of all there is to be thankful for. According to studies, those with a grateful mindset may sleep better or show fewer signs of depression – but how do you encourage gratitude during challenging periods?
One way is by writing a gratitude journal, which means setting time aside to really think about the blessings in your life, before putting them down on paper to read back. It's okay not to be okay, and it's vital you process your feelings – good and bad – but when you do need a boost, try this simple trick to bring your focus back to the positive.
Looking for more advice on self-care and mental health? Next, read about the possible impact of CBD for anxiety and stress, featuring tips and advice from private psychiatrist Dr. Balu.